Below is a comprehensive guide to rubbish removal in the UK. Using a licensed rubbish removal service can help you overcome any legal and statutory issues that may arise during transportation and disposal.
It also helps choosing environment agency approved sites, and ensures conformance to the legal and statutory regulations and guidelines, when getting rid of rubbish.
While searching for the best rubbish clearance near me, I consider the following safety and environmental protection guidelines.
Sorting of waste
Safe waste storage (before disposal)
Permitted waste disposal Methods
Post-Disposal Cleanup
Household Waste Removal
Management of household waste removal can become a streamlined and straightforward process when you choose a licensed service provider in the UK. They can provide you with the right quality and quantity of resources for storing, transporting and disposing of the waste.Before taking their services for your household rubbish removal needs, you should perform some of the simple tasks that are listed below: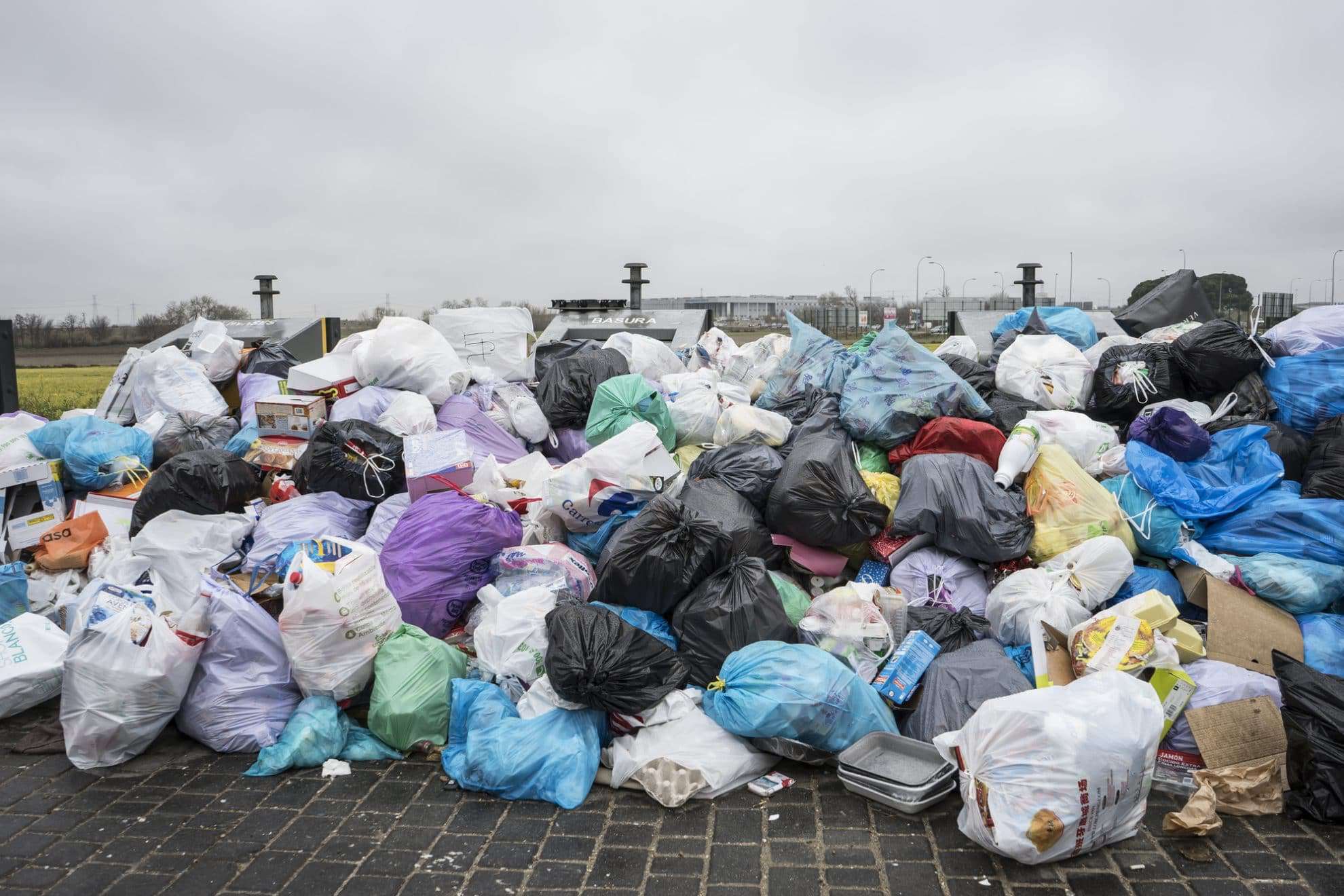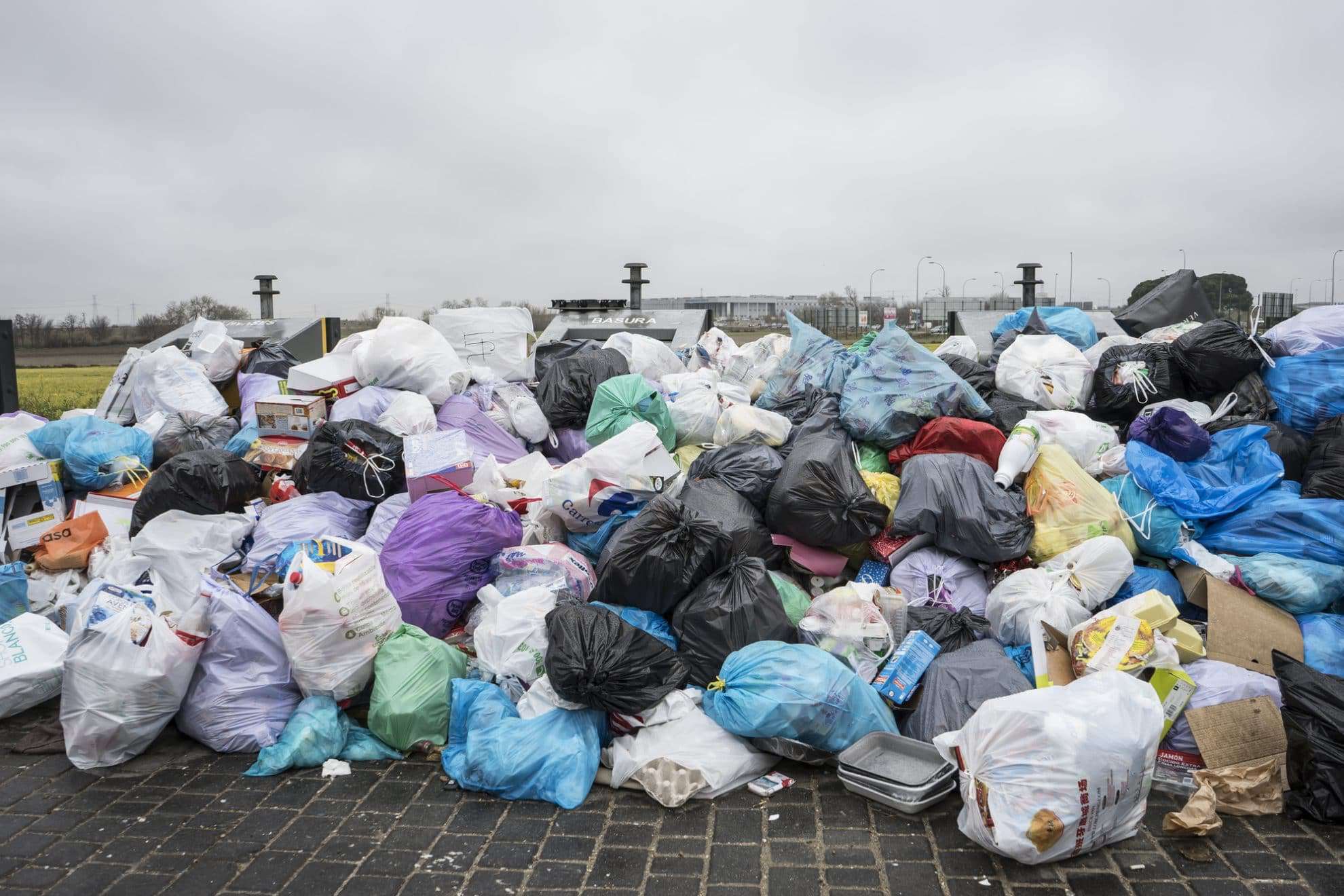 Sorting Of Waste
Sorting of waste is the first step towards safe disposal. Household and commercial waste can be categorized into packaging, furniture, paper and cardboard, construction/demolition, recyclable/bio-degradable, electric/electronic, medical, hazardous, vehicle, etc.
Safe Waste Storage
Allocation of a covered space for waste, before disposal, can help isolate it from living and working places. Most of the non-hazardous wastes can be stored in bins and cans before disposal. But accumulation of larger quantities can pose a threat to the hygienic conditions of the area it surrounds.
Waste Bags: Waste bags and sacks are made of polyurethane, nylon and other recyclable synthetic materials. Some of the recommended properties are puncture resistance, leak-proof, lightweight, durable and flexible and high-density blend. Black bags are preferred over other colours due to their resistance to heat and humidity. You can buy these bags from the stores in your city or search and buy online. Choose bags with the right dimension or size, depending on the waste volume.
Builder Sacks: Builder sacks are the ideal choice for storing concrete, metal, ceramic and other hard construction items. They have a high gauge value of 480 and more. The standard material used for these bags is HDS. These bags have a dimension of 22" X 32" (standard). HDS has high load carrying capacity with puncture resistance properties.
Rubbish Clearance near Me – Storage and Removal
Skip Storage: Fortunately, the skips provide simple solutions for storing of such waste at your home and commercial buildings. The rubbish removal service provider in your area can provide you with various sizes of skips to rent. They are made of heavy cast iron and range in capacity from 1 yard to 16 yards and more. Open top skips and closed top skips can be used to store the waste before it is picked up by the contractor and transported.
Permitted Items: The regulations of the environmental agency control what is permitted to be stored and disposed of in the skips. They can store only non hazardous wastes from households, gardens, construction and demolition sites, offices and business establishments, etc.
Prohibited Items: All the types of hazardous solids, semi solids, liquids, and aerosols are forbidden from storage in skips. Some of them include asbestos, chemicals, battery, electrical and electronic waste, medical waste, paints, and varnishes, etc.
Storage Location: The recommended storage places for skips are within your backyard, driveway, garden or any other space within your property. You may also keep the skips on public roads and pavements after getting the permit from the local council. You have to follow the guidelines and pay a pre-stipulated fee.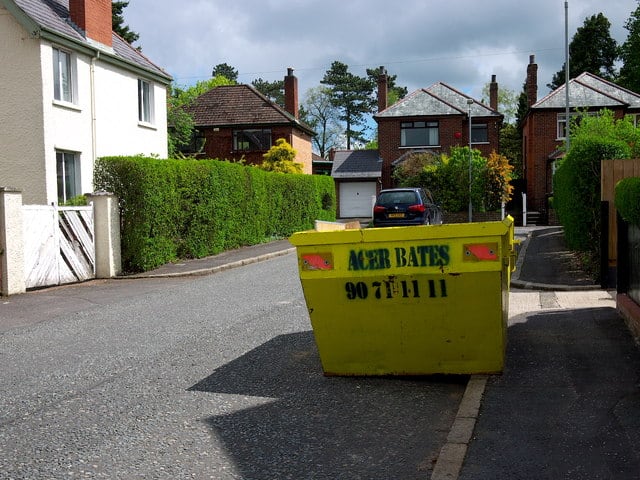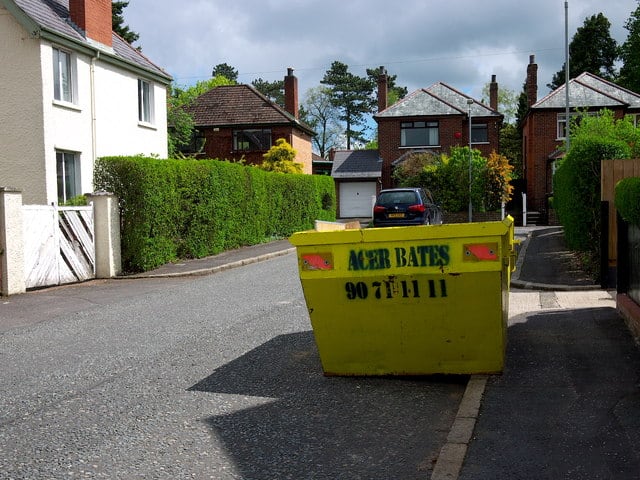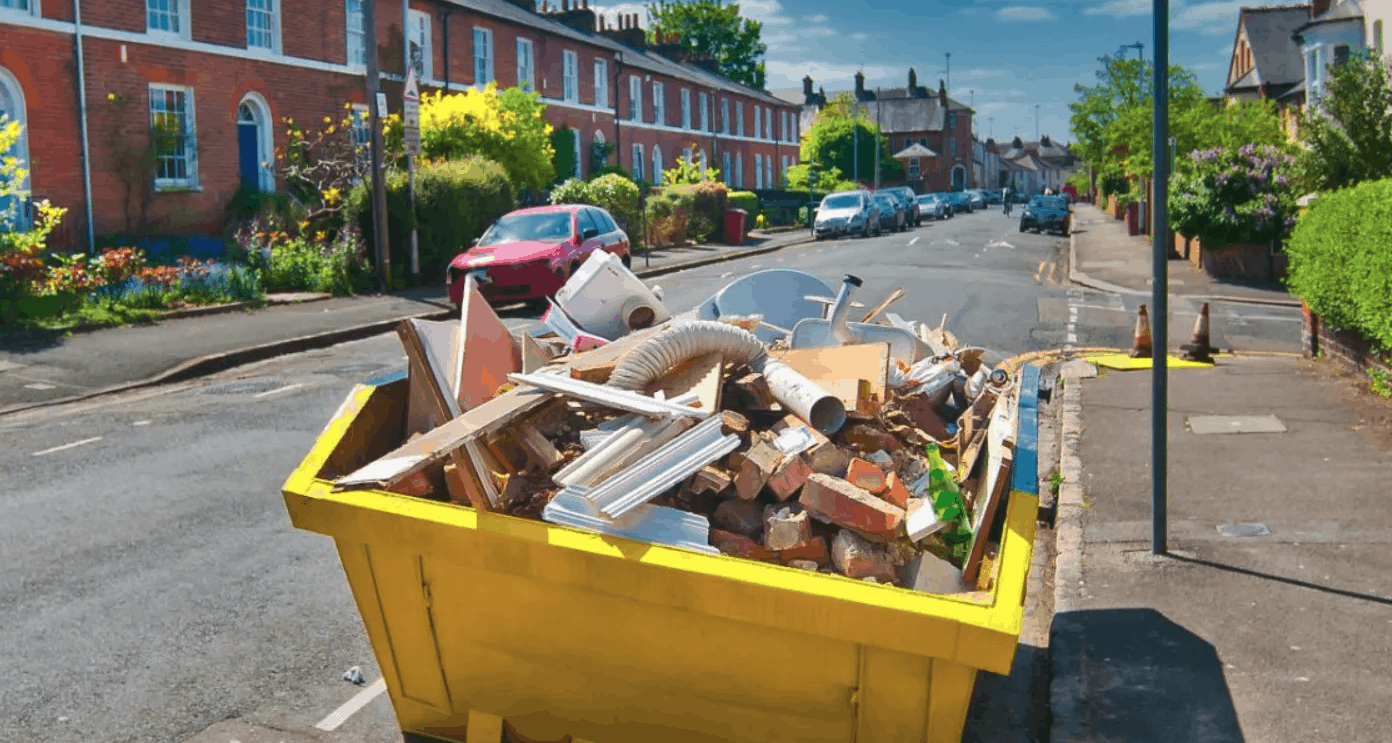 Reasons to Choose Skips
Skips are the environmental agency approved containers for storage and disposal of waste.
They can store large volumes of waste from household and commercial buildings.
It is easy to transport the skips as they come with inbuilt structures for crane lifting and truck transportation.
Cleaning and maintenance of skips use secure and environment-friendly procedures.
Skips can be dropped at any convenient location and can be moved around with ease.
Skip Sizes
The rubbish removal companies can provide you with skips of various sizes depending on the volume and type of waste you store in them.
Mini Skips: Mini skips are 2 (dimension 2'.6" X 4' X 3') or 3 (2'.11" X 4'.11" X 3'.7") cubic yards in size. They can store common disposable household and garden wastes. It is a good practice to group them into recyclable and non-recyclable items and use the waste bags (non-contaminated) before storing them in the skips. This procedure will help in the segregation at the waste processing plants.
Midi Skips: Midi skips measure four cubic yards (dimension 3'.2" X 6' X 4'.3"). They are recommended for storing concrete, ceramic, limestone, metal and other wastes from household renovation/remodeling, repairs, and replacements. The other items could be broken furniture and fixture, upholstery, etc.
Large Skips: All the skips from 6 yards to 15 + cubic yards are recommended for wastes from significant household construction/demolition, commercial and industrial projects, etc.
The requirements of storage, pick up, transport and disposal are huge. The waste disposal service provider should have special permits from the local council and the environmental agency before transporting and disposing of such huge volumes. The service providers can help you in getting the clearance certifications and completing the statutory procedures.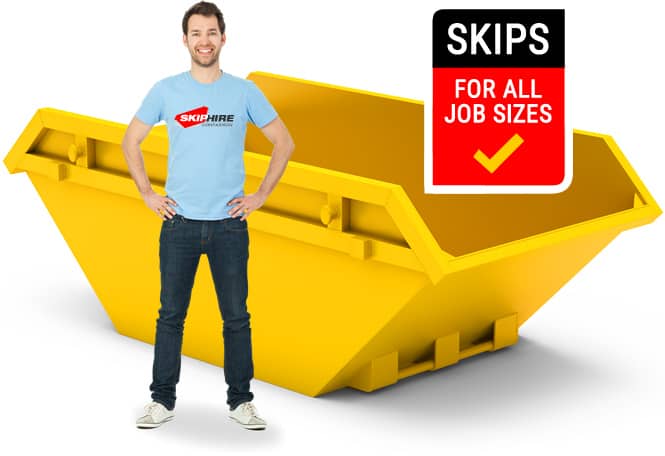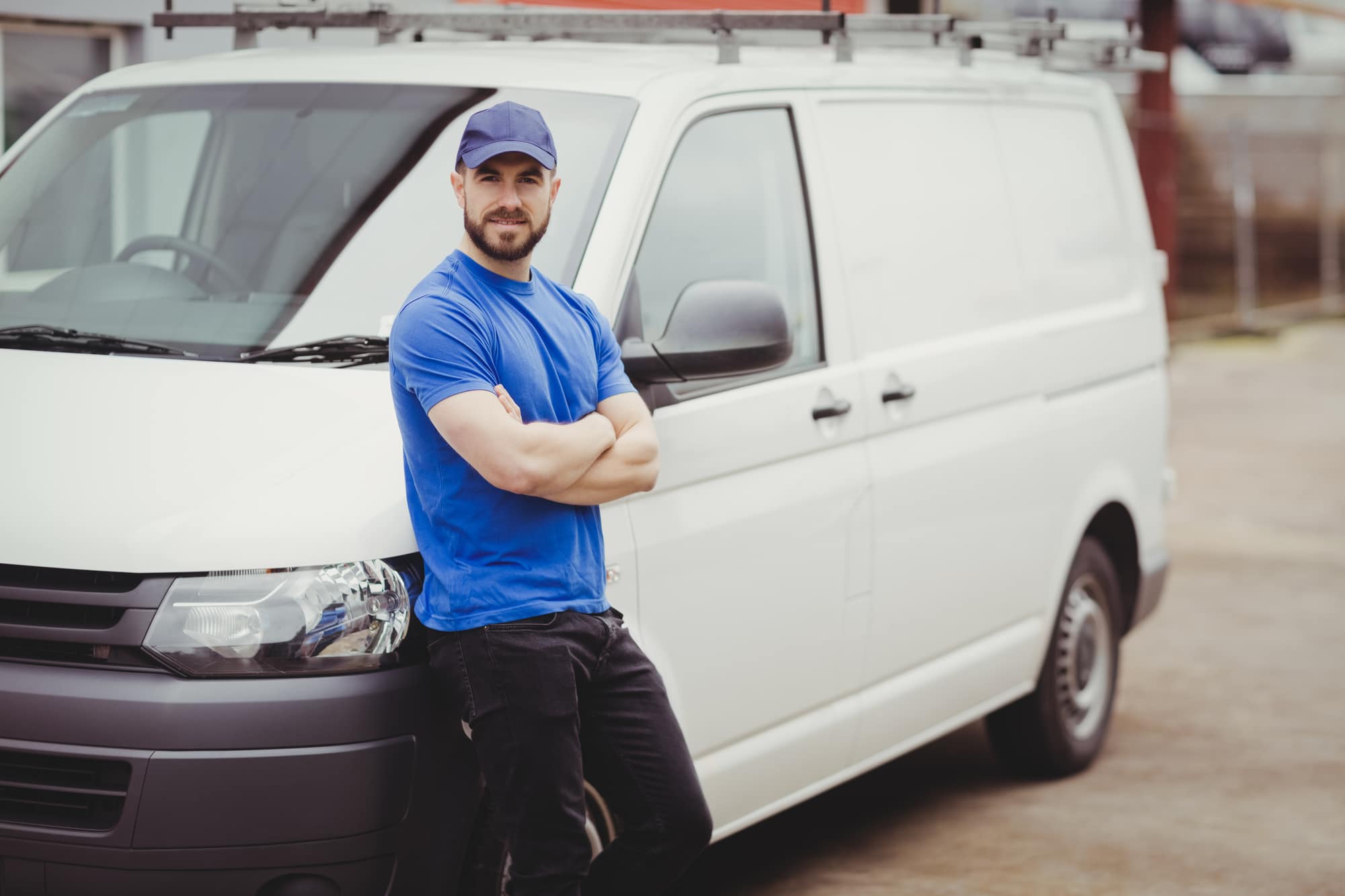 Man and Van Rubbish Removal – Trusted Services
The man and van rubbish removal company can provide trusted services for the pickup, transport, and disposal of all waste types. They can handle all types and sizes of permitted wastes, using the environmental agency recommended guidelines.
Skip Loaders: Compact and heavy-duty skip loaders can quickly pass through the lanes and main roads of the city before reaching your residential/commercial building. The hook and skip type of loading help in saving time and avoiding the risks of waste spill over.
The frames in the lifting arms have a durable construction to lift large skips with ease. They are environment-friendly and cause zero pollution. These loaders are also safe as they have near zero probability of generating any structural damage to the property in your household or the neighbourhood.
Disposal Team: The rubbish removal companies have a skilled and experienced workforce. They can handle all types of permitted wastes while lifting and transporting the scrap from your home.
Disposal Schedule: You can decide on the frequency of household waste disposal depending on the volume of waste accumulation in the skips. Most of the service providers recommend one or two pickups in a week for general household waste. You can also avail their services by contacting the helpdesk in emergency situations.
Contract Vs Onetime: Onetime disposal services are useful during construction or demolition, which involves large volumes of debris. The disposal company will charge you based on the quantity, type of waste related to the utilization of landfills and other methods. Contracts are recommended for the household waste disposal, garden waste disposal and commercial waste disposal that are recurring. The contractors will have specific terms and rates for the skip-rentals, pickup, and dumping.
Quote Comparison: You can get quotes from the man and van rubbish removal company for contracts and onetime removal services. Most of the companies in the UK have dedicated websites through which you can submit the quote request. You have to input your specific requirements about the type of waste, volume, and weight, postal code with contact number and address. They may inspect the site to decide on the household rubbish removal methods before giving you the quote. You can compare the quotes from 3 or 4 service providers. Then you can choose the best based on technical and financial feasibility. For long-term contracts, you have to compare the rentals, quality of and reliability of the services and possibly their methods of disposal, etc.
Garden Rubbish Removal – Swift and Simple
The garden rubbish removal services include clippings and cuttings, leaves, beads, lawn waste and others. Some of the service-providers may accept soil as part of the garden waste, while the others don't. You have to avoid animal waste, food, and other bi-degradable wastes. They can be composted and recycled for use within your garden.
Waste Sacks: Brown sacks are recommended for collecting and packing the garden waste before you store them into the skips.
Skip Size: You may choose mini or midi bags for the garden waste depending on the volume of accumulated bags. For the high amount of debris, you may select the larger skips or increase the frequency of garden rubbish removal depending on your convenience.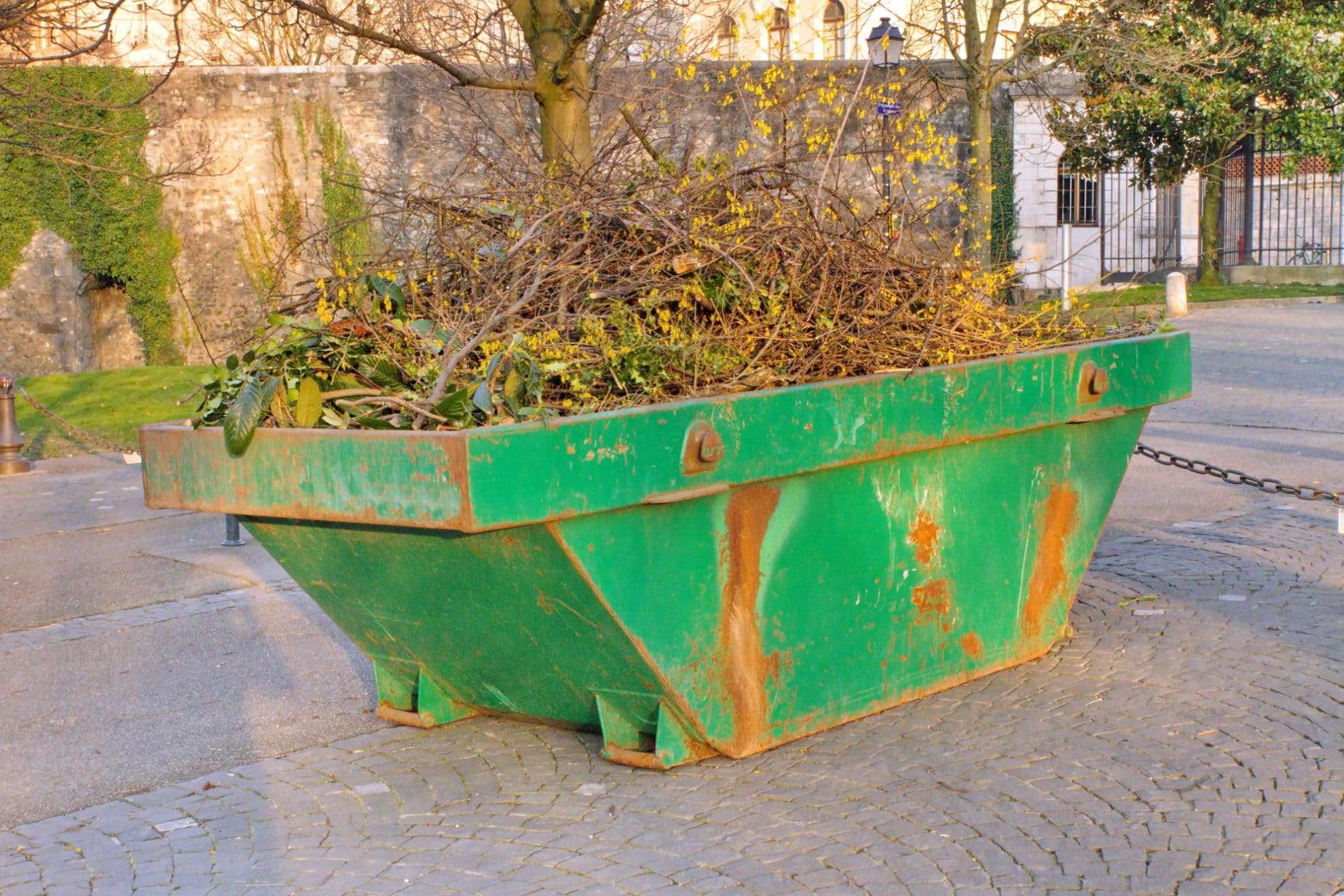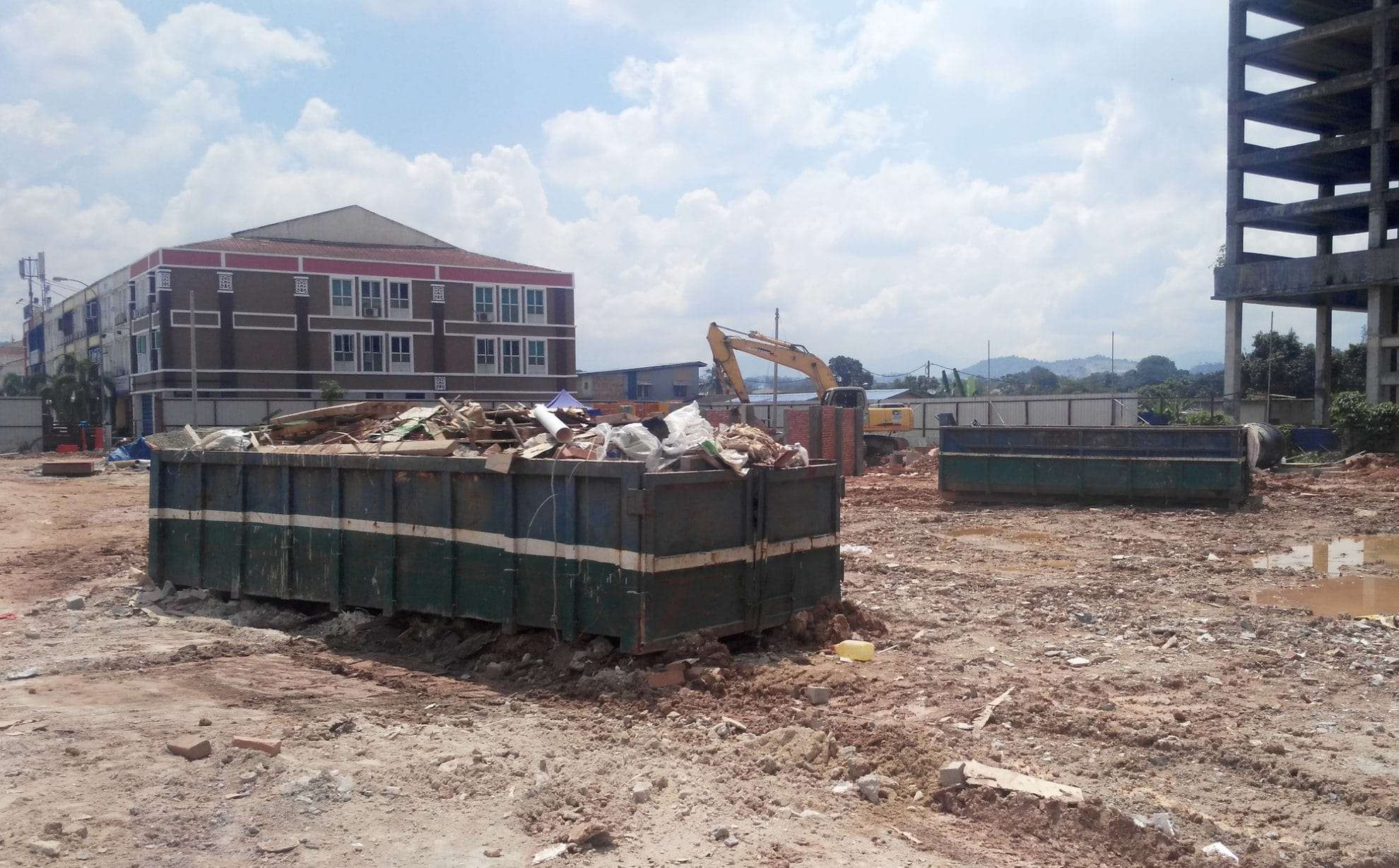 Commercial Waste Disposal – Changing Scenario
The commercial waste disposal methods in the UK are changing rapidly to reduce the risks of soil pollution and global warming. The service providers can conduct an in-depth audit of your premises, estimate the nature and volume of waste and provide you with the best of quotes.
Waste Types: The most commonly generated commercial wastes can be categorized into paper and cardboard, wood, plastic, packaging materials, bio-degradable wastes (Ex: food and beverages), etc. construction materials, hazardous wastes include the battery, electrical and electronic appliances, paints and resins, asbestos, etc.
Waste Storage: The skips used for commercial waste storage belong to the broad size category. Waste and builder bags are highly useful since they can prevent the exposure of waste to the external environment. You can use the various sizes of waste and builder bags for packing the waste before storing them in the skips. If the volume of waste is increasing, you can opt for more number of skips or increase the frequency of rubbish removal from your premises.
Waste Disposal: The skip hire removal services provide the best methods for the commercial waste disposal through safe and tested methods. They take care of disposing the wastes at the environmental agency authorized dumping sites and recycling plants.
Recycling Methods: Recycling of plastic, wood, paper and cardboard and other scraps help save the precious resources. Biodegradable wastes can be converted into organic fertilizers. Concrete and nonmetallic constructions wastes are used for landfills. Metallic construction and commercial waste can be recycled and used in the construction and manufacturing industries.
Hazardous Waste Disposal – Best Practices
Household and commercial buildings do generate hazardous waste from electrical and electronic items, vehicles, batteries, chemicals, and asbestos. You can find many hazardous waste disposal services across the UK with exclusive licenses and permits. They can safely handle and dispose of these items at environmental agency certified and licensed recycling plants.
Packing and Storage: Packing and storage of hazardous waste have to be done according to the guidelines of Environmental Agency. Sealed containers with non corrosive frames should be used for chemicals, aerosols, and liquids. Electrical and electronic circuit boards, panels, diodes, batteries and spare parts can be packed on polyurethane or other non-flammable sheets. The skips used for the hazardous waste storage are covered with tight vacuum tops to prevent potential damage to the environment.
Disposal Methods: The Hazardous Waste Disposal Services in the UK apply the environmental agency approved methods of elimination and recycling. They can pick up the skips safely from your premises and transport them to the licensed treatment and recycling plants.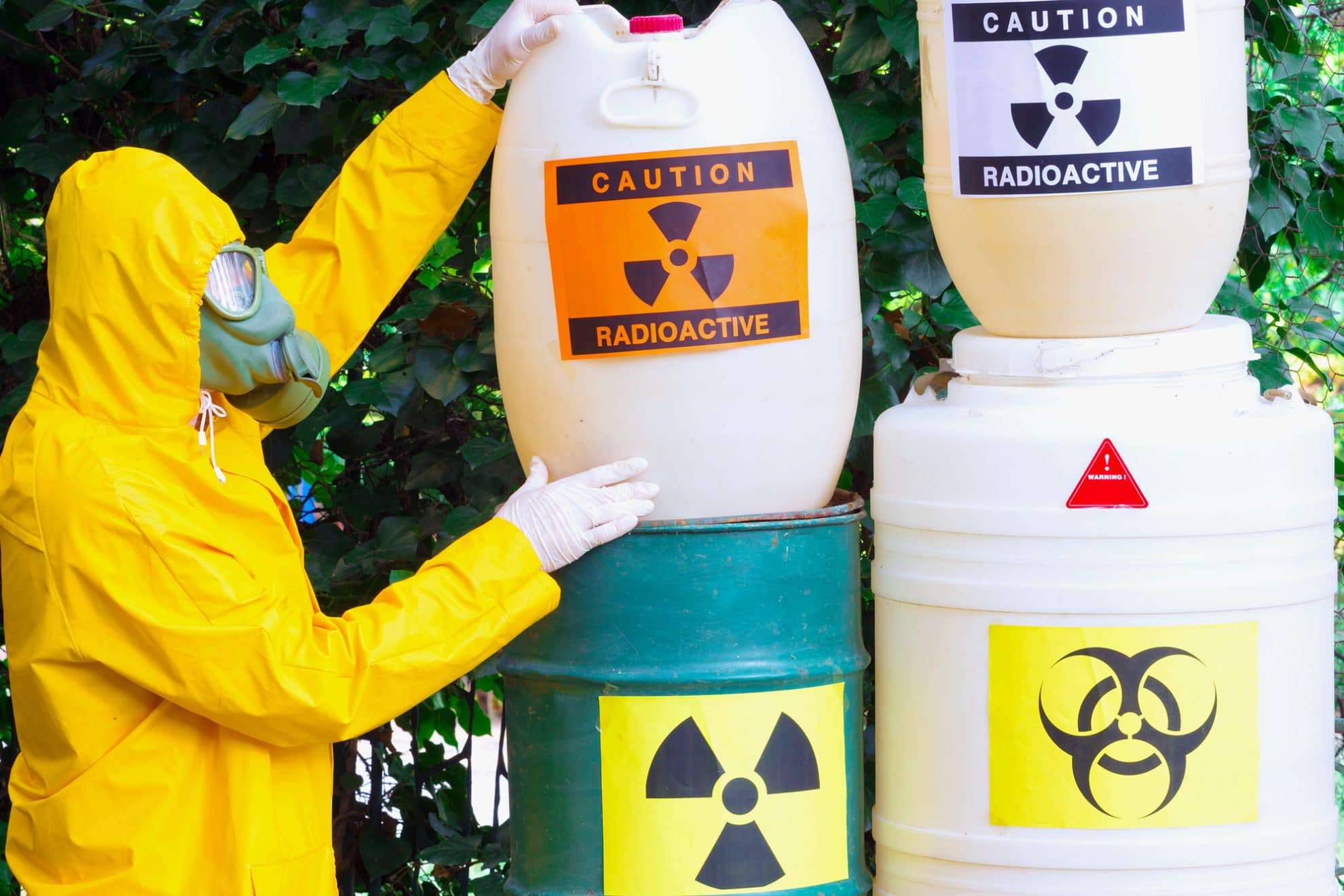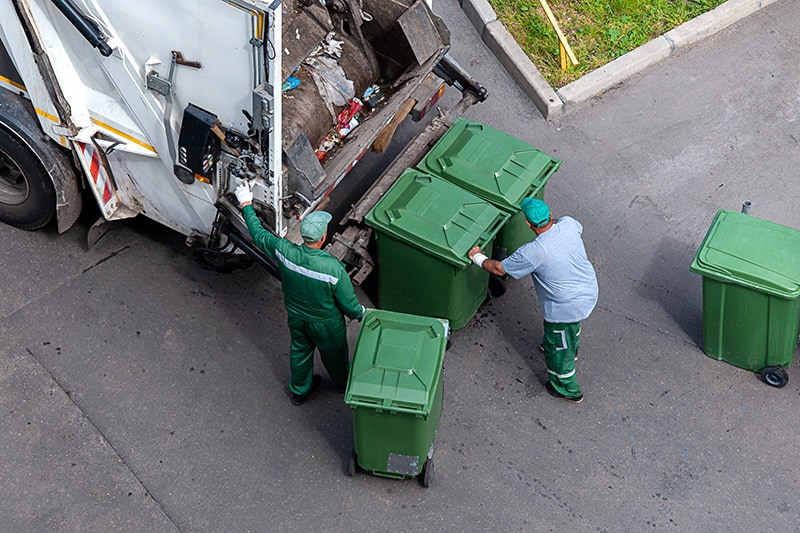 Cheap Rubbish Removal – How to Choose the Best
You can select the affordable rubbish removal services for your household, garden, commercial and hazardous waste disposal needs. Here are a few simple steps to achieving your goal.
Search diligently for the service provider.
Visit websites and study the service scope.
Visit social media and analyze the service quality.
Read reviews and customer testimonials to understand trustworthiness.
Get the quotes to compare cost-effectiveness.
Contact the service provider to appreciate the quality of customer care.
Once you go through these steps, you will be able to select the best of rubbish removal services. These are the exact methods to follow to find the best rubbish clearance near me.