Need to book a collection, or amend the collection date for your skip? Please follow the instructions below.
Step 1
Open your email and search for an email from info@skiphirecomparison.com containing the subject line "Thank you for your order at Skip Hire Comparison" Click on the "View Order" link and go to the next step.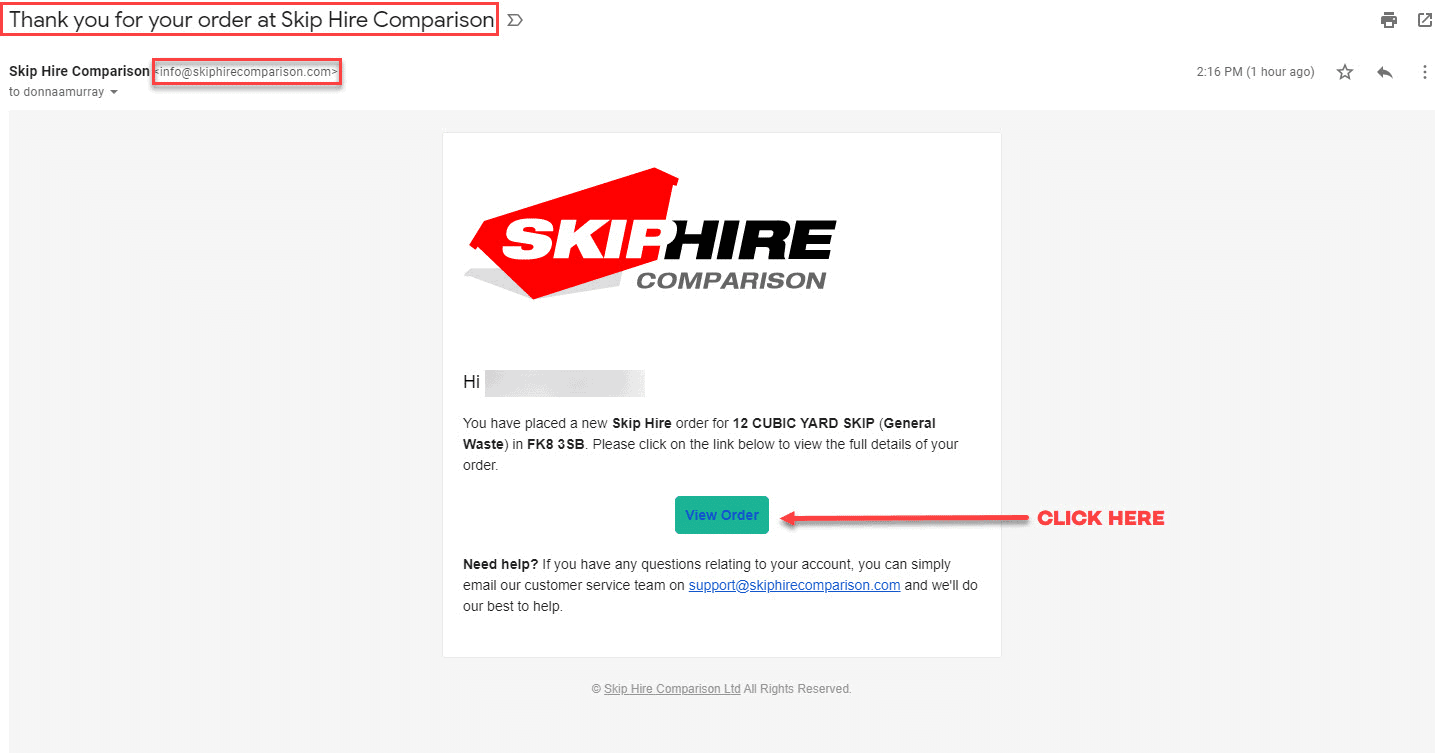 Step 2
On the page below click the link "To amend collection date please click here" Go to the next step.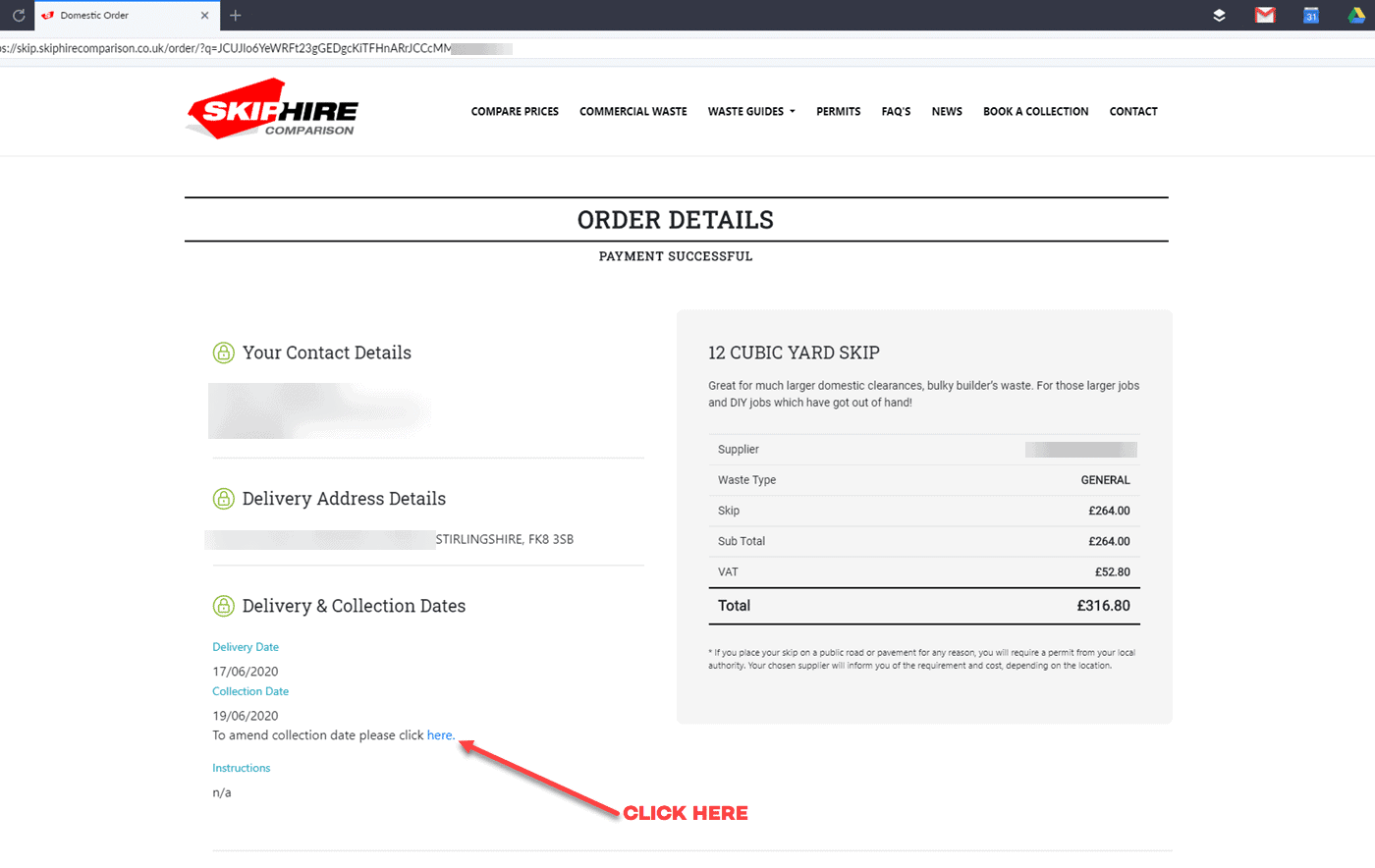 Step 3
On the page below select the date you would like the collection to take place and click the "Request Collection" button. This will trigger a collection request to the supplier that hired you the skip.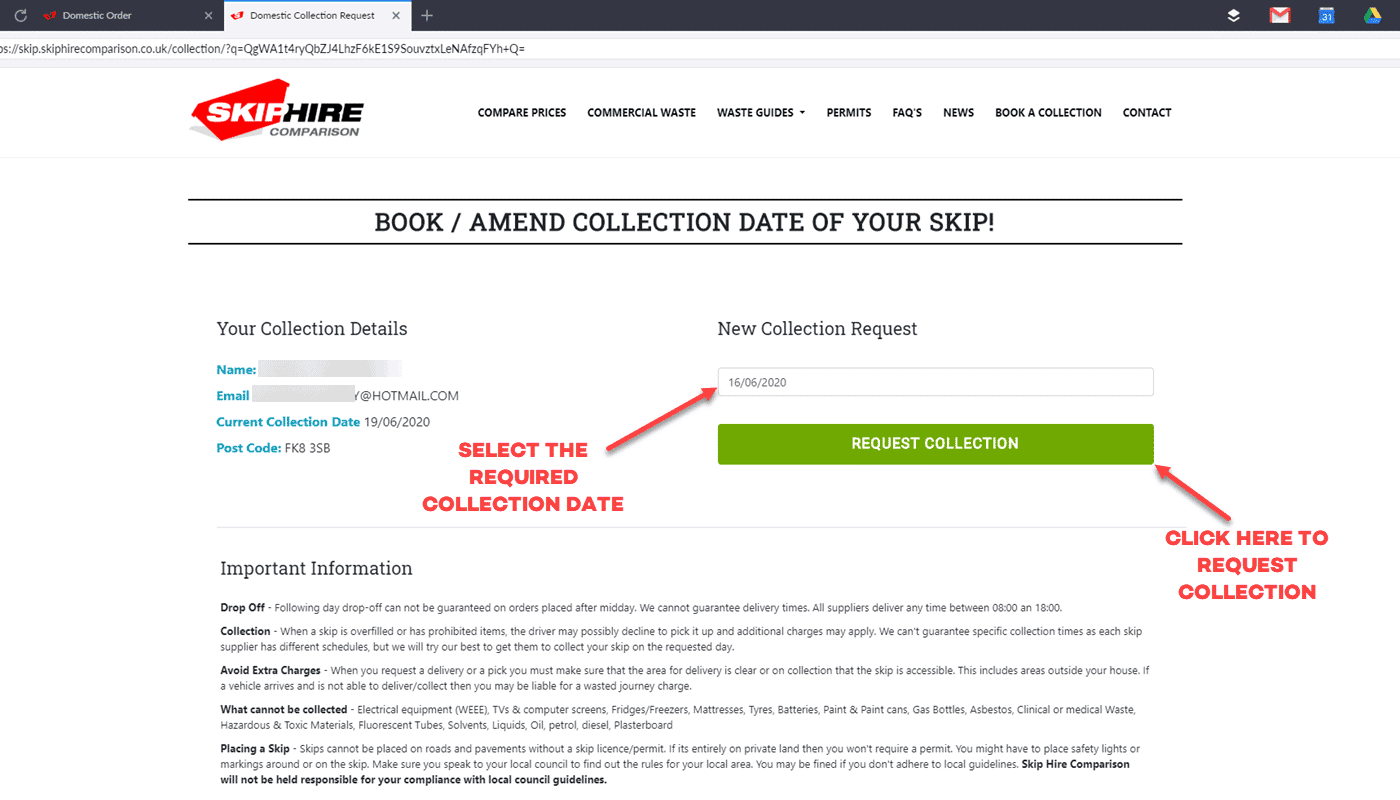 **We can't guarantee specific collection times as each skip supplier has different schedules, but we will try our best to get them to collect your skip on the requested day.**